Level Description
This player is fairly consistent when hitting medium paced shots, but is not comfortable with all strokes and lacks execution when trying for directional control, depth, or power. Most common doubles formation is one-up, one-back.
See time and dates for this clinic next session.
Session Programs
Registering for a session group allows adult players to enjoy a weekly program at the same time on the same day each week.
Session programs are exclusively for IRC members (active membership required for the entire session).
Programs are held in convenient 9 or 10 week sessions (see specific session for details).
Enjoy committed play without the worry of registering weekly.
Session 2 (October 18 - December 19, 2021)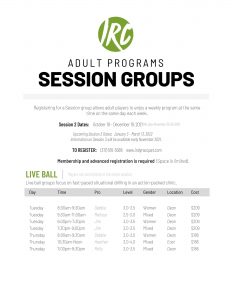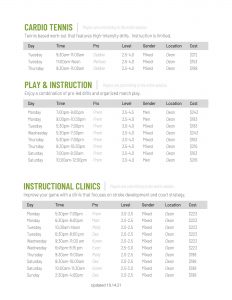 Season 3 (January 3 - March 12, 2022)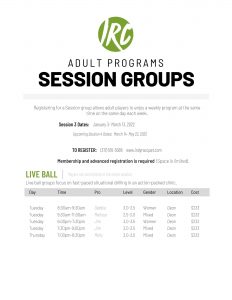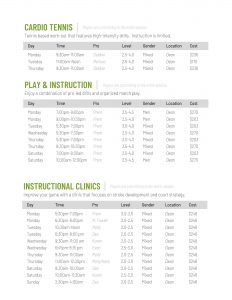 Drop-in Programs