4.5 Level Description
This player has begun to master the use of power and spins and is beginning to handle pace, has sound footwork, can control depth of shots, and is beginning to vary "game plan" according to opponents. This player can hit serves with power and accuracy and place the second serve. This player tends to overhit on difficult shots. Aggressive net play is common in doubles.
See time and dates for this clinic next session.
Session Programs
Registering for a session group allows adult players to enjoy a weekly program at the same time on the same day each week.
Session programs are exclusively for IRC members (active membership required for the entire session).
Programs are held in convenient 9 or 10 week sessions (see specific session for details).
Enjoy committed play without the worry of registering weekly.
Session 2 (October 18 - December 19, 2021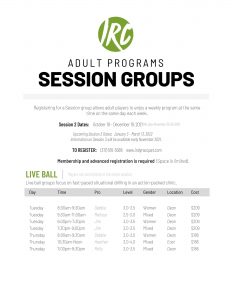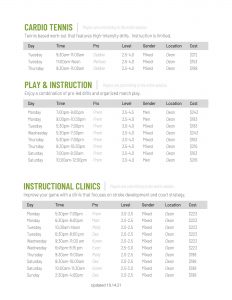 Season 3 (January 3 - March 12, 2022)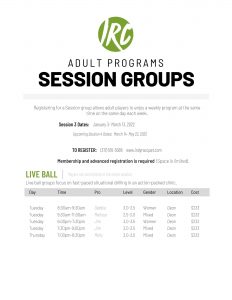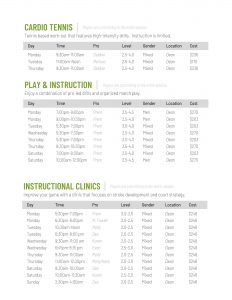 Drop-In Programs