Stressing the importance of play and team competition, our 10 and under tennis program will focus on building camaraderie between players, building self-esteem, gaining physical fitness, and developing discipline and good sportsmanship. Tennis for 10 and under players is all about fitting tennis to a kids' age and physical size. The court size, racquet size, the balls, the scoring system, and even the net height have been modified to allow players to excel.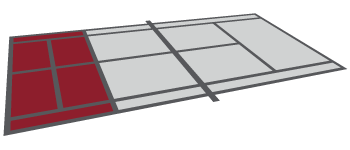 Court Size
36' Court. 2'9" Net Height.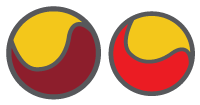 Tennis Ball
*Red Felt or Red Foam balls.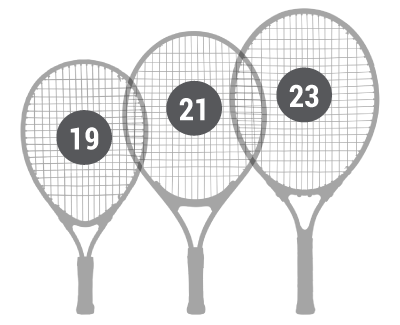 Racquet
Ages 4-5: Up to a 21" racquet.
Ages 6-7: Up to a 23" racquet.
*Red foam ball. Moves slower, bounces,lower and travels less distance.Red felt ball. Low bounce, low compression ball. 75% lower speed than a standard ball.
Rookie & Parent
Rookie & Parent is designed for players ages 4-5 years old that incorporates parents or guardians as "helpers" on-court during the program. Classes will focus on developing hand-eye coordination, send/receive skills, and early stroke development. Parents or guardians will be used as a partner, allowing a teaching pro to help with technique.
No experience necessary.
Membership is not required.
Note: Parents do not need a racquet or any previous tennis experience. Parents are only asked to hand feed tennis balls to their child. Players will be expected to take instruction well and not disrupt the class with excessive behavior.
Rookie & Parent
Hot Shots
This class is designed specifically for 5 year olds that are ready to take a class on their own. This class will focus on developing hand-eye coordination and learning how to be a good partner using send/receive skills with a ball.
Player has demonstrated consistent coachability.
Membership is not required for a players first Hot Shots session.*
Hot Shots