Priority Registration  Feb. 14
Transition Registration  Feb. 21
Open Registration    Feb. 28
IRC Junior Development Program – Red Ball
The IRC Junior Development Program strives to create a fun environment focusing on a strong foundation of fundamentals. This includes correct grips, technique, ball control, agility, balance, coordination and play. Players will also learn the importance of teamwork, develop self confidence and learn to love the game.
For players ages 4-7 using a modified court (36′) , racquet and tennis ball (foam or red balls) .
Three Distinct Levels of Play
Red Ball is divided into three distinct levels of play.
Hot Shots: Age 4 & 5 – Emphasis on developing hand-eye coordination as well as send/receive skills with a ball.
Level 1: Pre Rally –  Players age 6-7 who are new to the game or have limited experience.
Level 2: Rally – Players age 6-7  who demonstrate coachability, can maintain a 10 shot rally, and properly shadow swing.
Note: The Rookie & Parent program will not be offered during Session 3 or Session 4 play in 2023. Players who are age 4 may play up into the Hot Shots program, for players age 5, at the teaching professionals discression. 
Additional Information
All play held at IRC Dean Road (8249 Dean Road, Indianapolis, IN 46240)
Membership required after 1 session of play in any Hot shots or Level 1 group.
Membership required for all level 2 programs.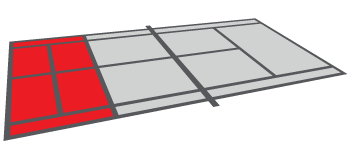 Court Size
36' Court. 2'9" Net Height.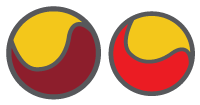 Tennis Ball
*Red Felt or Red Foam balls.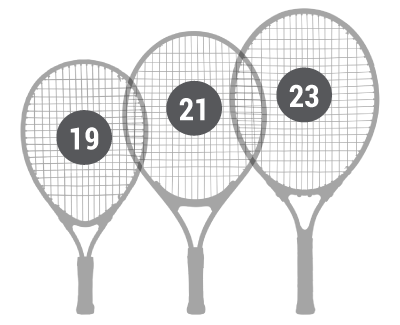 Racquet
Ages 4-5: Up to a 21" racquet.
Ages 6-7: Up to a 23" racquet.
*Red foam ball. Moves slower, bounces,lower and travels less distance.Red felt ball. Low bounce, low compression ball. 75% lower speed than a standard ball.
See time and dates for this clinic next session.
Session 4: March 13 - May 21, 2023 (10 Weeks)
Hot Shots
Age 4 & 5: Emphasis on developing hand-eye coordination as well as send/receive skills with a ball. Play @ IRC Dean. Membership required after 1 session of play in any Hot Shots group
| Day | Time | Cost |
| --- | --- | --- |
| Monday | 3:30 pm - 4:15 pm | $131.00 |
| Monday | 4:30 pm - 5:15 pm | $131.00 |
| Tuesday | 4:00 pm - 4:45 pm | $131.00 |
| Saturday | 9:00 am - 9:45 am | $131.00 |
| Sunday | 11:30 am - 12:15 pm | $118.00 |
Red Ball 1
Pre Rally: Players age 6-7 who are new to the game or have limited previous experience. Play @ IRC Dean. Membership required after 1 session of play in any Level 1 or Hot Shots group
| Day | Time | Cost |
| --- | --- | --- |
| Monday | 4:30 pm - 5:15 pm | $131.00 |
| Tuesday | 4:00 pm - 4:45 pm | $131.00 |
| Tuesday | 6:00 pm - 6:45 pm | $131.00 |
| Thursday | 5:00 pm - 5:45 pm | $131.00 |
| Friday | 4:00 pm - 4:45 pm | $131.00 |
| Saturday | 9:00 am - 9:45 am | $131.00 |
| Sunday | 11:30 am - 12:15 pm | $118.00 |
Red Ball 2
Rally: Players age 6-7 who demonstrate coachability, can maintain a 10 shot rally, and properly shadow swing. Play @ IRC Dean. Membership required
| Day | Time | Cost |
| --- | --- | --- |
| Tuesday | 4:00 pm - 4:45 pm | $131.00 |
| Tuesday | 6:00 pm - 6:45 pm | $131.00 |
| Wednesday | 6:00 pm - 6:45 pm | $131.00 |
| Thursday | 5:00 pm - 5:45 pm | $131.00 |
| Saturday | 9:00 am - 9:45 am | $131.00 |